Spring 2016
We worked with Tugboat on the shoot, and booked two amazing photographers — Stuart Fisher for still life, and Rodrigo Cid for lifestyle. I know it sounds like shilling, but seriously, I can't say enough good things about these two guys. An absolute pleasure to work with.
Rooftop retreat
Our spring concept followed two infinite wanderers up to their urban oasis – their secret hideaway, where they soak in the city from above all the action, and reflect on the open sky.
Counter culture
Our fall concept followed our two, young urban pioneers at work and play in their loft studio. Camera equipment for documenting their adventures, strong black coffee (fair trade, from a friend's local roastery) for a late night edit of their most recent travel video, pet cacti from last year's pilgrimage to Joshua Tree, and books, books, and more books keep them company. Of course 95% of these storytelling props didn't make it into the frame because we are selling eyewear ;) But it was fun — producer Rebecca Luccitti and I played prop stylist for this shoot, as the budget was limited. My plant makes a cameo in the next shot!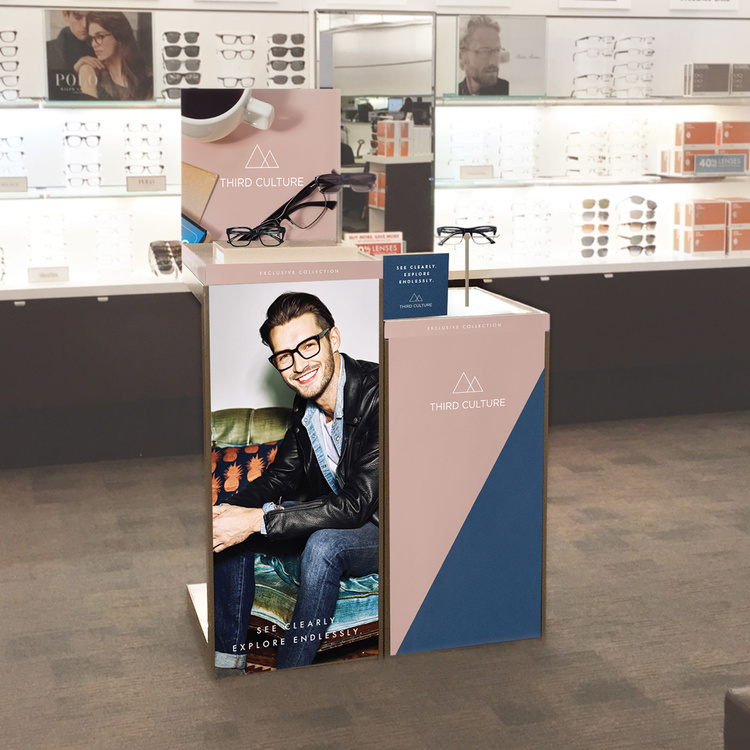 Ta daaaa!
One of the finished transformers for use in LensCrafters stores.