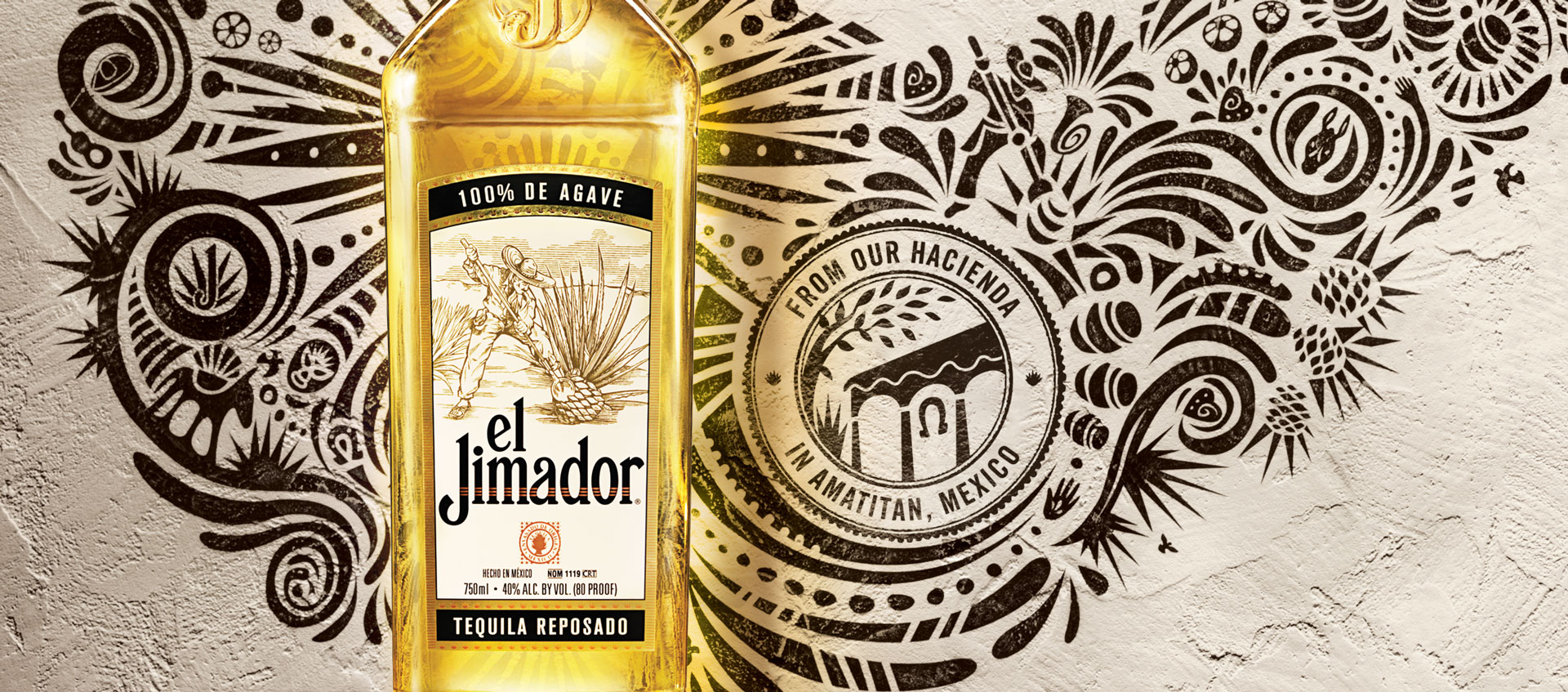 Bottle photography by Martin Wonnacott
I know it's been a love fest up in here when it comes to the photographers I've worked with, but Martin is no exception. He is exceptional though!
From comp to execution
The comp of course is on the left :)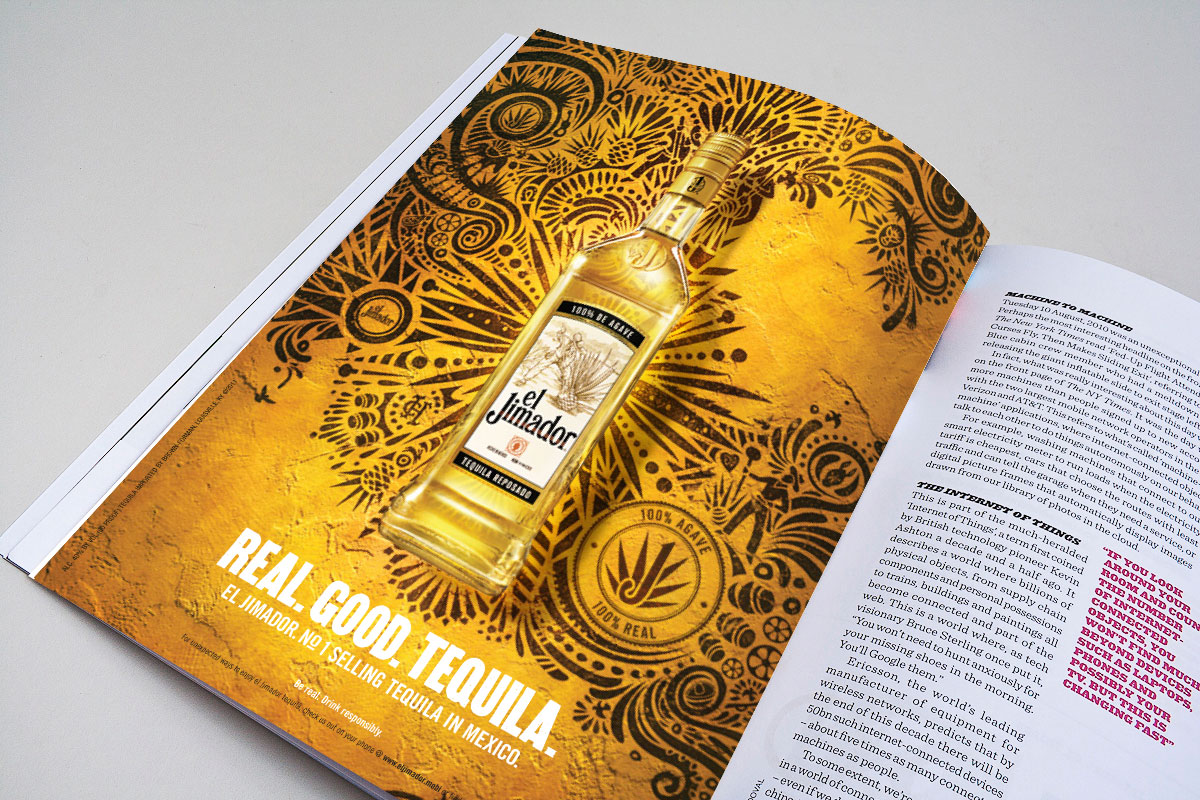 sr. art director Anne Baker
creative director Suzanna Bierwirth
assoc. creative director/copy Stu Thompson
art director Jay Esangga
photographer Martin Wonnacott
illustrator Claudio Limon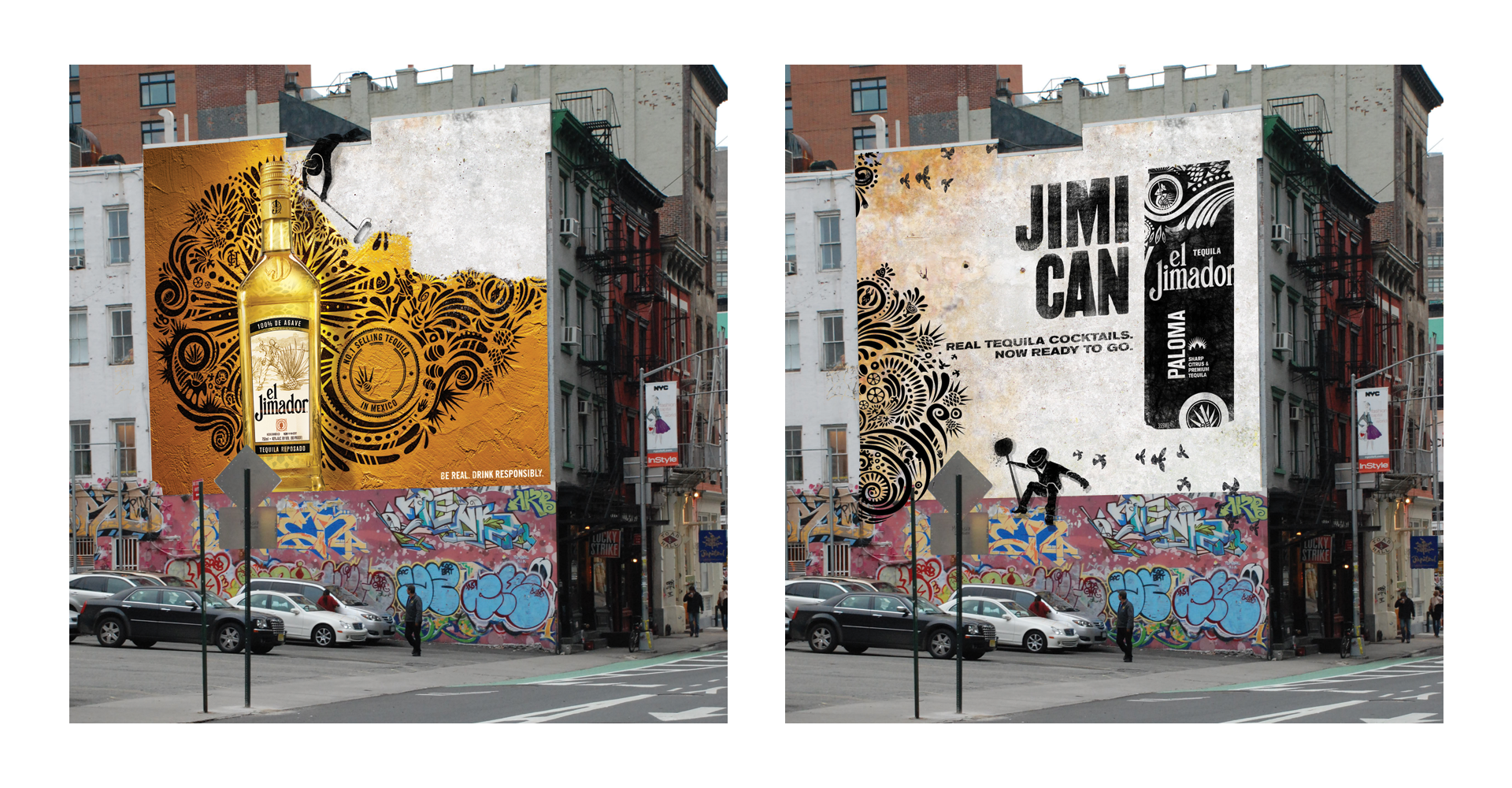 Jimi Can
After the launch of the global campaign, came the cans. Cocktails in a can, that is. Spurred by requests from Australia and Germant — both markets where canned cocktails are more commonplace — we were tasked with creating an out-of-home campaign that introduced the world to el Jimador's canned cocktails. The target skewed slightly younger and on-trend. Our answer? Jimi.
Copy by Mr. Troy Burrows
Meet Jimi, the mischievous, daring little brother of El Jimador. Where does he come from? 140 years of tradition and culture. Where does he go? Wherever he wants.
With Jimi Cans, Mexico's #1 Selling Tequila is now mixed and ready to go anywhere. That's big news, and Jimi is going to share it his way—by playfully tagging el Jimador ads to make his mark alongside his older sibling.
But in the end Jimi couldn't
Another sad story in the land of what almost was. The client loved this campaign and bought off on it for the US market. And then they decided to discontinue the cans in the US.
But Jimi lives on in my heart.
All the Jimis. All the feels.
The inimitable Diego Mota not only created the original illustrations for all of the Jimis, but was also our model and muse! Damn, I still can't get enough of these little dudes. Diego is so good!
sr. art director Anne Baker
creative director Suzanna Bierwirth
assoc. creative director Stu Thompson
copywriter/concepting Troy Burrows
jimi illustrations Diego Mota